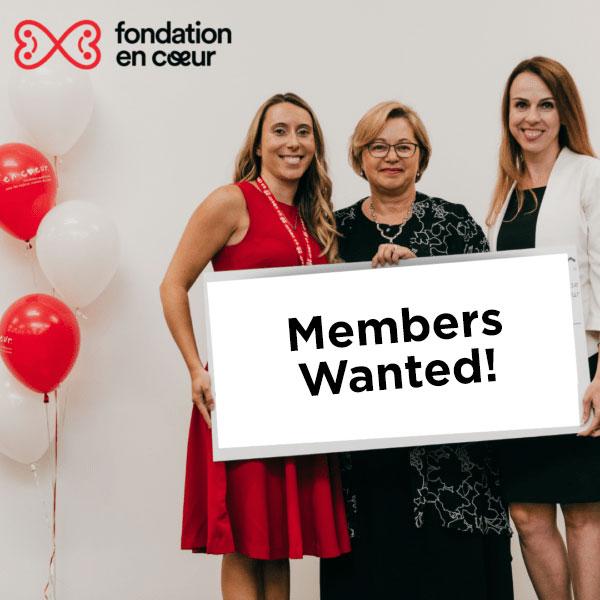 YOUNG PHILANTHROPISTS' COMMITTEE
Created in 2017 under the initiative of En Cœur's executive management, the En Cœur Young Philanthropists' committee aims to promote philanthropy among young business people in the Montreal area and raise awareness and fundraising activities on behalf of En Cœur.
Rita Bitar, president
Emily Plaisance
Laurie Suzor-Pleau
Samuel Beaudoin
Alex Côté
Rosalie Jalbert
Ruth Jebing
Marjorie Matte
Mathias Poret
Jennifer Tschamper
WE ARE RECRUITING NEW MEMBERS!
We are looking for members to be part of the Young Philanthropists' committee!
If you want to get involved, please contact us at [email protected] !